Four Anaconda high-school students embark on web-design, social-media marketing company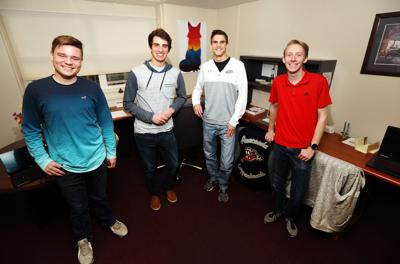 From left: Blake Johnson, 16, Kai Bauer, 17, Ryan Hessler, 17, and Seamus Hoolahan, 17, are pictured in their office space where they work as entrepreneurs in marketing and web design for local businesses in Butte and Anaconda.
Between homework and all the trappings of teenage life, Anaconda Junior-Senior High School student Kai Bauer has somehow found the time to start his own web-design and social-media marketing company.
Bauer, 17, launched Foxabella Web Designs in September 2017. Now, after hiring on fellow students Ryan Hessler, Blake Johnson and Seamus Hoolahan, the high-school junior can add job creator to his curriculum vitae.
So what drives a 17-year-old high school student to start such an enterprise?
Bauer said he got inspired to start his own business while attending a Rotary Youth Leadership Awakening summer camp, where he met a 15-year-old entrepreneur who was making babysitting money look like chump change through a lawn-care service he started.
"I was really motivated to start my own business. I got to talking to a few entrepreneurs and met with this kid named Calvin from Missoula … He was 15, so he was younger than me, and he already had five employees and had his own lawn mower business and he was making a ridiculous amount of money," said Bauer.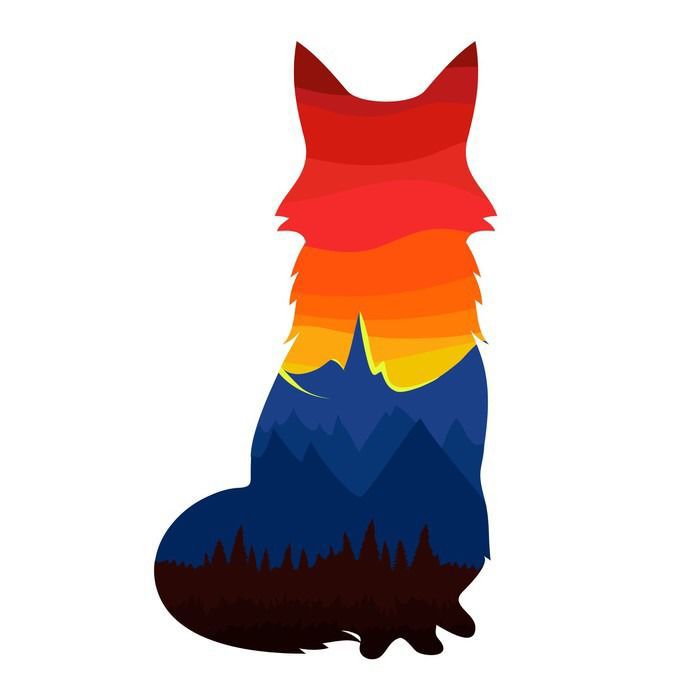 The website for the Belmont Senior Center in Butte was Foxabella's first design project. Since then, other clients have come on board, including Anaconda's Wayne Estes Basketball Tournament, Smelter City-based Heggelund Ranch Meats, and many more. In all, the company is currently working with 12 clients.
Bauer said getting Foxabella started wasn't as challenging as one might think.
He applied for a business license and underwent other necessary first steps himself, looking up the information he needed online.
But what was a challenge was overcoming his initial shyness.
Bauer said he's always been a little bit of an introvert, but after landing a job with the Anaconda Local Development Corp. he got a chance to interview business owners and write social-media posts about their accomplishments for the economic-development organization.
This, he said, helped him come out of his shell and build a network within Anaconda's business community.
Jim Davison, executive director of the ALDC, said the organization hired Bauer to handle its social media outreach.
The nonprofit got connected with the 17-year-old through the Anaconda Community Foundation, where Bauer has been serving as a high-school representative and board member since age 15.
Davison said Bauer's first order of business was to tell the ALDC that Facebook is passé and that the nonprofit ought to add Instagram and Snapchat to its social-media arsenal.
"I have gotten onto Instagram since then," said Davison, laughing, noting that he recently signed up for a personal account.
The executive director added that he informally helped Bauer with some of the more tedious aspects of starting a business, such as learning accounting and understanding cash flow — skills that could be important down the road.
"He's a self-starter, which is cool," said Davison when asked to describe Bauer, adding that all four Foxabella reps form a "dynamic" crew.
Johnson, Hessler and Hoolahan all have prior coding experience.
Johnson, a 16-year-old junior, started coding when he was around 9 or 10 years old and learned by consulting books and YouTube videos. Later on, he began coding websites from scratch and even dabbled in building video games using programming platforms.
"I thought I'd join and maybe take a risk — do something a little different," Johnson said, reflecting on joining Foxabella.
Hessler, 17, is a senior at Anaconda High.
Hessler's dad, a computer scientist, helped the 17-year-old gain some of his first coding chops, but there were realms of the coding world that Johnson wanted to learn that were outside his father's specialty. To learn more, Johnson also began watching YouTube videos and consulting online manuals.
"I thought it was really cool when Kai approached me with a business centered around helping people with websites," said Hessler noting that some business owners don't have the time or knowledge base to create their own sites, let alone maintain a social-media presence.
Hoolahan is also a senior at Anaconda High.
The 18-year-old started coding a few years ago after attending a national science fair in Washington, D.C.
During the fair, Hoolahan got to meet President Barack Obama. He was also given some swag: a small, credit-card-sized computer called a Raspberry Pi.
According to the gadget's manufacturers, the intent behind the Raspberry Pi is to help people to explore computing and learn programming languages.
From that little device, Hoolahan learned a programming language known as Python.
Hoolahan says what appeals to him about coding is its ubiquitous nature.
"I just really liked how it's the basis of everything that you use every day on technology," said Hoolahan.
So what's in store for the Foxabella four?
Hoolahan wants to become a chemical engineer.
He recently applied to Montana State University, Stanford, Princeton, Rice University and MIT. Some of those applications he submitted the same day he sat down with The Montana Standard.
Johnson wants to be a musician, while Hessler plans to double major in computer science and software engineering at Montana Tech in the fall.
As for Bauer, he intends to grow Foxabella over the next couple of years and eventually sell it or pass it down to another high school student. After that, he hopes to move to Oregon and start a smoothie franchise.
["source=mtstandard"]