Members of congress demand Apple take down Saudi Absher app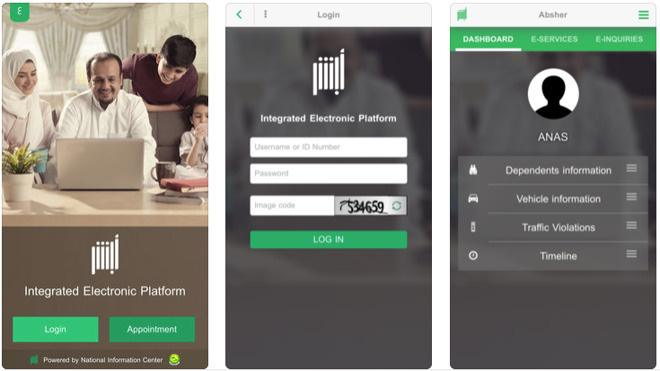 The Absher app has received increased criticism in recent weeks, due to its nature of curtailing the rights of women to travel and move freely in and out of Saudi Arabia. Despite criticism about the app, it is still available to download from the App Store and from Google Play, prompting increased pressure from members of Congress.
A group of 14 Democrat lawmakers have written to Apple CEO Tim Cook and Google CEO Sundar Pichai on Thursday about the app, reports Business Insider. Calling the app a "tracking device," the members of Congress claim the app is "used to prevent the free movement of Saudi women."
"Twenty first century innovations should not perpetuate sixteenth century tyranny," the letter states. "Keeping this application in your stores allows your companies and your American employees to be accomplices in the oppression of Saudi Arabian women and migrant workers."
The letter asks for both Apple and Google to remove Absher from each of their respective app stores, by February 28. The demand's deadline is not enforceable.
Reporting about Absher earlier in February revealed the app had the ability for men to dictate the travel plans of women under their guardianship, as according to the country's laws. The app has options to allow women to travel via specific airports and for limited durations, and how many journeys a woman could take.
More controversially, the app includes the ability for a male guardian to cancel permissions to travel at all, and for text alerts to be dispatches when specific passports are attempted to be used at ports and airports.
The app has already received criticism from campaign groups including Human Rights Watch and Amnesty International, suggesting the app helps "facilitate human rights abuses, including discrimination against women."
Senator Ron Wyden wrote a separate letter to Cook and Pichai on February 12, issuing his own plea to have the app pulled. "It is hardly news that the Saudi monarchy seeks to restrict and repress Saudi women," wrote Wyden, "but American companies should not enable or facilitate the Saudi government's patriarchy."