The Next Android Operating System Is Set To Launch Later This Month & We Should Be Excited
If you have already been testing the Android P Beta or are waiting for the new Operating System; you may be interested to know that Google could be less than three weeks away from releasing Android P officially.
Evan Blass, the ever-so-reliable leaker said that Android P is coming to a smartphone store near you on August 20. He basically tweeted a picture of the August calendar with a green 'P' slapped on August 20th.
View image on Twitter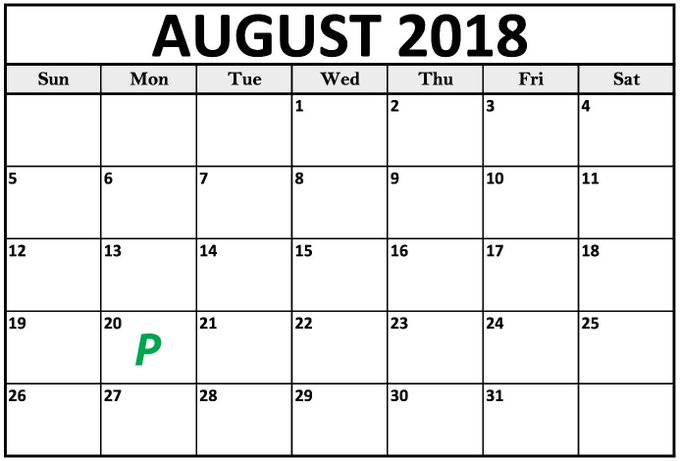 The timing is in-line with Google's previous releases as the company typically launches the new major update before summer ends. Android Oreo was launched on August 21 last year and it seems like Blass' prediction looks accurate.
© YouTube
Android P was officially shown off by Google at the annual IO developer conference in May. The new update has some key highlights i.e. smarter battery use, navigational gestures and App actions that add task shortcuts based on usage patterns.
Google will also be adding other features that focus on a user's well being. The new update will tell users about their usage patterns and help in spending less time on their smartphone. Apple has also added a similar feature called "Screen Time" which essentially does the same job.
When the new update officially rolls, you can expect Google to bring the update to its Pixel smartphones first. Other Android devices should get the Android P update shortly after. Google will launch the Pixel 3 and Pixel 3 XL with the new Operating System out of the box.
The only thing remaining is the official name of the update. Rumours suggest that the next update will be called Pistachio Ice Cream or just Pistachio. Whatever the name will be, we will soon know what it will be called and find out more details about its availability.
["Source-mensxp"]