Qualcomm brings in-screen fingerprint technology in Q1 2018
We've heard many rumors about in-screen fingerprint technology, but now Qualcomm officially announced it has started producing the first samples. The ultrasonic scanner can be implemented under any smartphone surface – OLED display, metal or glass panel. Devices with such sensor will arrive in early 2018 and will be compatible with all Snapdragon chips, as well as some other platforms.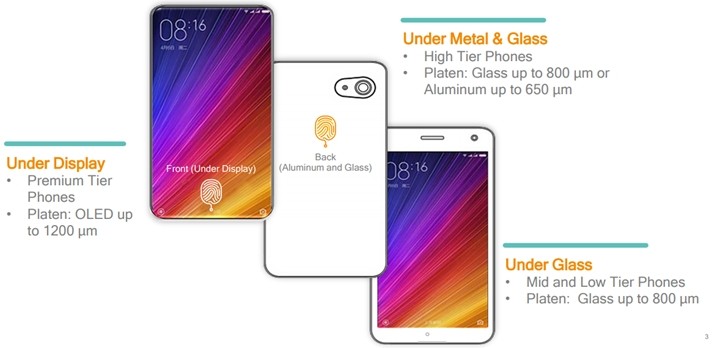 According to the San Diego company, the next-generation fingerprint solutions are based around integrated ultrasonic sensor. It will also detect a heart beat and blood flow and will provide "improved mobile authentication experiences".
In current smartphones and tablets, fingerprint scanner can scan through a 400 µm layer on top, while Qualcomm's technology will be able to scan through an OLED panel that stacks up to 1200 µm, glass and metal panel up to 800 µm thickness and front glass cover up to 650 µm.
[Source:- gsmarena]